Public Affairs Commission (PAC)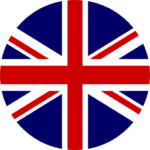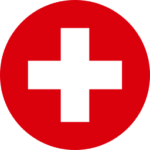 About
The Public Affairs Commission (PAC) serves as a business platform for furthering the understanding of political and economic issues of common interest to the British and Swiss business communities. This is of particular importance since both, the UK and Switzerland, are about to re-establish their respective relationships with the EU and, as a consequence, have to redefine the UK-Swiss bilateral relations. The PAC meets quarterly and organises, on an annual basis, the Public Affairs Dinner in Westminster to encourage dialogue between members, parliamentarians and the broader business world.
The PAC offers a forum and platform for those industries that share challenges and opportunities across both Switzerland and the UK.
Financial Services
A modern economy is hardly conceivable without a financial sector in both Switzerland and the UK. The industry is undergoing a true transformation that will change the face of banking and insurance for the year s to come. The financial services group will closely follow these developments with a special focus on cross-border business between Switzerland and the UK.
Travel & Tourism
The travel & tourism industry is one of the biggest employers in both Switzerland and the UK. The travel & tourism industry which has been particularly hard hit by the corona pandemic is an important employer in both Switzerland and the UK. While the sector is very heterogeneous with a broad variety of players, there is a significant interdependence between them. This special compilation and the involvement of both private and public sector induce a need for extensive cooperation within the industry. The BSCC will identify the challenges and opportunities in the sector and make its contribution to support this cooperation.
Life Sciences
The UK and Switzerland excel in the healthcare life sciences, with their pharmaceutical sectors having served as key contributors to technological innovation. Of the European pharmaceutical industry's total annual R&D investment, the UK accounts for 19% while Switzerland accounts for 17%. The BSCC's aim is to support innovation and future projects by connecting organisations in both the private and public sectors.
Consumer Goods: Food & Beverage and Luxury Goods
The Swiss and British luxury and food industries belong to the leading industries worldwide. The luxury industries have a long tradition and contribute strongly to both countries' exports. Luxury brands carry significant PR weight on the global stage and add significantly to Switzerland's and Britain's image and brand awareness. The BSCC will capitalise on this by providing a platform for British and Swiss industry leaders to connect and discuss future challenges.
Commission
It is our pleasure to introduce the following members of the Public Affairs Commission:
Geneva
Nicholas Niggli | Directorate General for Economic Development, Research & Innovation from Republic and State of Geneva
London